Item of the Day: Adirondack Chairs
Hi again:
Here is today's highlight. Bid online or come to camp Sept. 24 to win this item.
Today's Item: Adirondack Chairs – two, handcrafted, Red Cedar chairs.
Made by long-time carpenter (and BBC supporter), Dave Beidler these chairs are always in high demand.
Donor: Dave Beidler.
Learn more: call one of the many happy winners from prior years who owns a set of these beauties (I'm one – 802-672-5220).  Did I mention these also fold up for easy storage?
Bid Now:
enter code "AdrChr"
here
. Enter your bid for ONE chair and specify if you want to buy one or two if you're the winner (remember, if you ask for two and win, you'll pay your winning bid twice).
See them: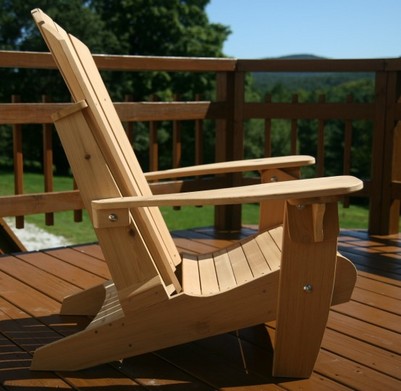 Happy Bidding,
All proceeds from the Bethany Birches Annual Benefit Auction support the camp's summer program which is at the center of all our programming.  You can make a donation here or learn more about the camp's mission here or learn more about the auction here.
Join us September 24 at Bethany Birches in Plymouth, VT for fun, apple cider and potato chips (seriously… home made potato chips).  If you can't come, join us online!